Scam Alert for New Entrepreneurs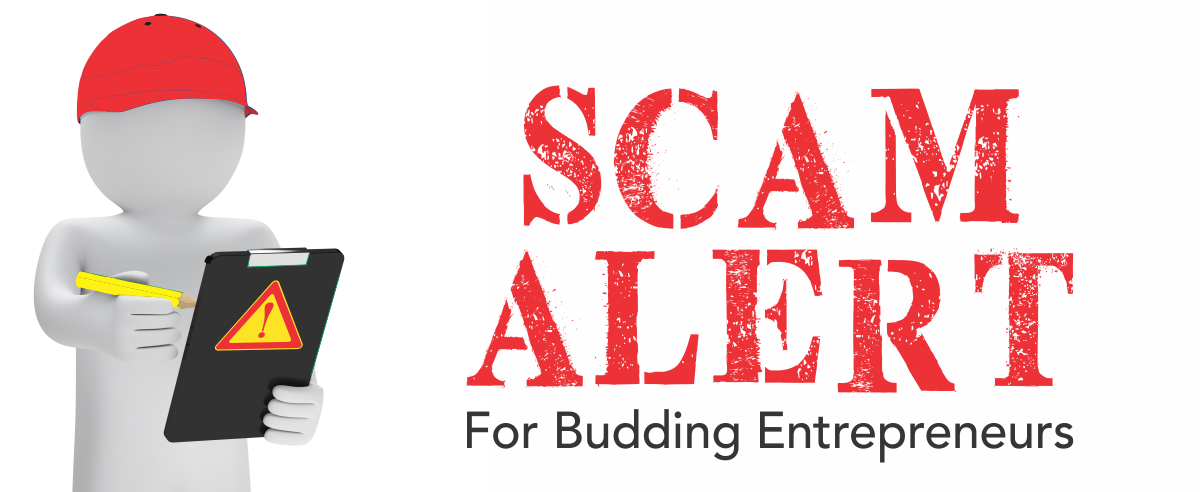 Entrepreneurs with a view to starting a new business form a separate legal entity; they either register a Private Limited Company or a Limited Liability Partnership. After the incorporation/ formation/ registration of the Private Limited Company or Limited Liability Partnership data such as registered office address, email, Directors details are available on the website of Ministry of Corporate Affairs (MCA) in Master Data section. This data becomes public data accessible for free on http://www.mca.gov.in/mcafoportal/viewCompanyMasterData.do 
There are some people using this public domain data to their own advantage, but in a way, they are scamming people, by sending them books along with the DIN letter or basic informal letters relating the registered entity (which can be downloaded from mca.gov.in for free) via the Department of Indian Post. Since the documents are received via post office most people get scammed, thinking that it's from the government not knowing the fact that there is no compulsion to accept the package. 
So if you are starting your own business and for the same if you are registering a Private Limited Company (PLC) or a Limited Liability Partnership (LLP) or even if you are just applying for your Director Identification Number (DIN), please be aware of the fact that all the filing fees are to be paid online. The MCA is accepting payments online or via bank counters and is not sending out people to collect the fees at your doorstep.
We keep advising our clients and updating them about this scam and want to save others from being fooled.
This article is posted in public interest.